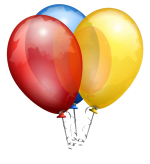 Often the team or player that is not a favorite to win. But why? And because he wants to please himself and the fans, as he has a birthday coming up!
The birthdays of all the clubs and the players know it is impossible!
We emphasized these clubs and players, whose day of birth or day of the founding of the club in the coming week!
Of course, to play they will be definitely better and will be an additional incentive to win!
Pay attention to it!